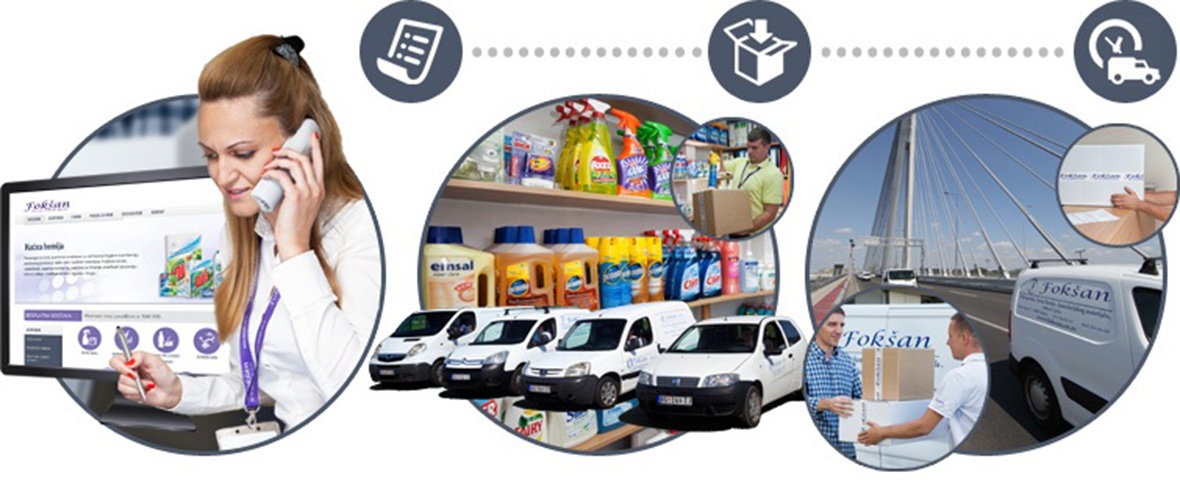 Fokšan d.o.o. is a company that has been in the trade of goods and services since its establishment in 2001. Over the course of more than 21 years, we have continuously progressed and developed through our hard work and investments. Our primary activities are:
Wholesale of household products, cleaning and maintenance products;
Wholesale of office supplies and equipment;
Wholesale of juices and beverages, alcoholic beverages, sweets, and snacks;
Production and printing of advertising materials;
Creating gift packages tailored to our clients' preferences (New Year's program).
We strive to uphold our slogan "EVERYTHING IN ONE PLACE" by making the process of supplying our clients as easy as possible. Our range of products continues to expand to meet our clients' needs.
Our mission is to understand and meet our clients and partners' requirements promptly, efficiently, and with the highest quality to ensure mutual satisfaction.
At the core of our business are the highest societal values, including trust, stability, and a strong client relationship. We take great pride in caring for our clients, which we believe is the primary task of our company.