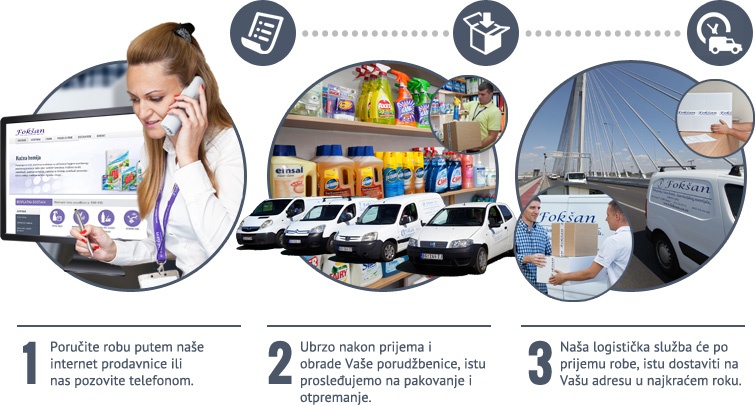 Offer for businesses
The Fokšan Company provides professional solutions for the supply of cleaning and hygiene products, office supplies, cold drinks, coffee, and other essential items required for the daily operations of your institution.
By partnering with Fokšan Company, you can:
Manage the ordering of materials and products used in your business facilities.
Plan the cost of reproduction materials with our deferred payment service, paying on a monthly basis.
Standardize daily, weekly, or monthly requisitions.
Effortlessly order and supply products from our extensive offering to companies.
Save your employees' valuable time.
Have products delivered to your desired location.
Enjoy comprehensive service, job satisfaction, and much more.

To be eligible for a VAT refund, diplomatic/consular representations and international organizations must provide the following documents when making a purchase:
EMBASSY (diplomatic/consular representations) – for embassy needs
1) SNPDV form – stamped by an embassy or international organization
2) Confirmation of reciprocity on the VAT and excise tax exemption (issued by the Ministry of Foreign Affairs)
PERSONAL NEEDS OF THE HOLDER
1) LNPDV form – stamped by an embassy or international organization
2) Confirmation of reciprocity on the VAT and excise tax exemption (issued by the Ministry of Foreign Affairs)
3) Diplomatic ID card copy of the person authorized to purchase
INTERNATIONAL ORGANIZATIONS (donations)
1) PPO-PDV form, stamped by the tax administration and the company